Weiyun Biomedical Co., Ltd, founded in August 2011, is a national high-tech enterprise providing one-stop solutions associated with DNA database construction , laboratory construction, genetic detection instruments and reagents, etc. So far, Weiyun Biomedical has built medical inspection laboratories, food/medicine/environment safety inspection laboratories, precision medical centers, DNA database construction service centers, forensic and medical reagent R&D centers, biological information centers, software R&D centers and other platforms, which covers public security service,judicial service, medical and clinical service, and comprehensive health service, committed to becoming the best third-party testing company. At present, Weiyun Biomedical has 3 major clinical inspection centers, 3 major database construction centers, and various DNA laboratories across China, and can handle over 3 million DNA samples per year.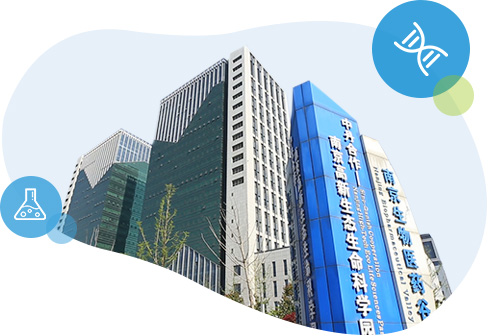 After eight years of development, Weiyun Biomedical has had the largest medical inspection site in China and has the most advanced high-tech instruments and equipment in the industry, and has gradually expanded its business in both the mid-stream and upstream industrial chains. The company has started the R&D of reagents since 2015, and have achieved fruitful results. Meanwhile, Weiyun Biomedical actively introduces high-tech talents, seeking cooperation with domestic and foreign suppliers. Weiyun Biomedical also cooperates with many universities and research institutes in China to build an R&D platform for developing sequencing equipment. Weiyun's self-developed genetic analyzer Honor-1616/1816 has met the requirements of STR analysis and gene sequencing, and its fluorescence excitation efficiency is 40% higher than that of foreign competitors.
Apart from research and development of reagents and instruments, Weiyun Biomedical has also cooperated with many institutions in Jiangsu, Shandong, Jiangxi, Henan, Hubei, Anhui, Sichuan, Hunan, Hebei and other places to carry out high-end cooperation. Till now, the business scope of Weiyun Biomedical has covered 29 provincial-level administrative regions, over 200 prefecture-level cities, over 1,600 counties and districts, and over 600 cooperative units.
"Self-discipline highlights the true nature of the enterprise and social commitment carries the common mission,"Weiyun Biomedical is willing to work together with you to create a brighter future!